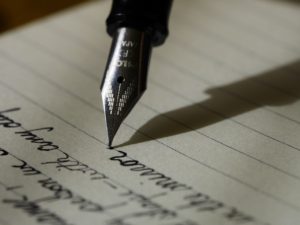 Writing Yourself Alive! We all have stories to tell, and a book within us. Now is your time to get those stories onto the page.
Be inspired, receive feedback, form community, get focused and be productive!
What to Bring: Journal, computer, pen, whatever you use to write with.
Meets: In-person 1st & 3rd Sunday at Green Earth Stones.
Start date: February 4, 2018
Time: 1:30 p.m. – 3:30 p.m.
$20.00 per session payable in advance (use PayPal button below)
Have you ever thought that you have something you want to say to the world through writing? Have your friends ever told you, "You should write a book!" If so, this is the group for you.
$20.00 per session.